The X-Ball® is an innovative breaching tool with astonishing glass-breaking capabilities.
The X-Ball® can easily break through windows in most vehicles with a firm tap or an underhand throw.
This compact device reduces contact when breaking glass barriers.
The X-Ball is to be thrown with the least amount of force as possible. Underhand will typically penetrate Tempered Glass. 
If X-Ball is being used in areas where tinted glass is prevalent; we highly suggest employing the use of an X-Pole and X-Ball combination, as tinted film will hold the shattered glass in place and keep it from collapsing. 
When the X-Pole is used in conjunction with the X-Ball, the operator can then rake out the glass".
IF A RETRIEVAL LINE IS ATTACHED TO THE BALL; DO NOT PUT HAND THROUGH ANY LOOP ON THE LINE. OPERATOR IS NOT TO BE ATTACHED TO X-BALL AND LINE.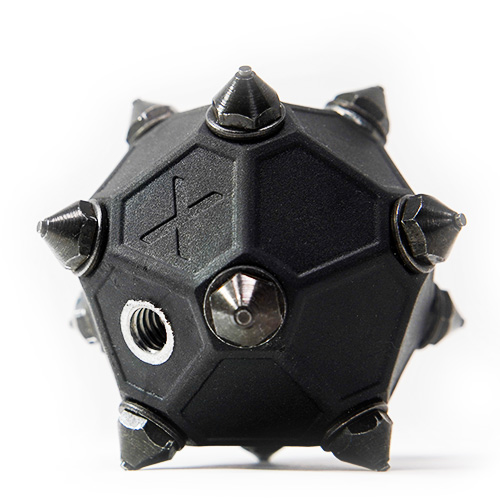 Police, Military or Fire/Rescue Professional? Contact us for exclusive access to demo products for your department.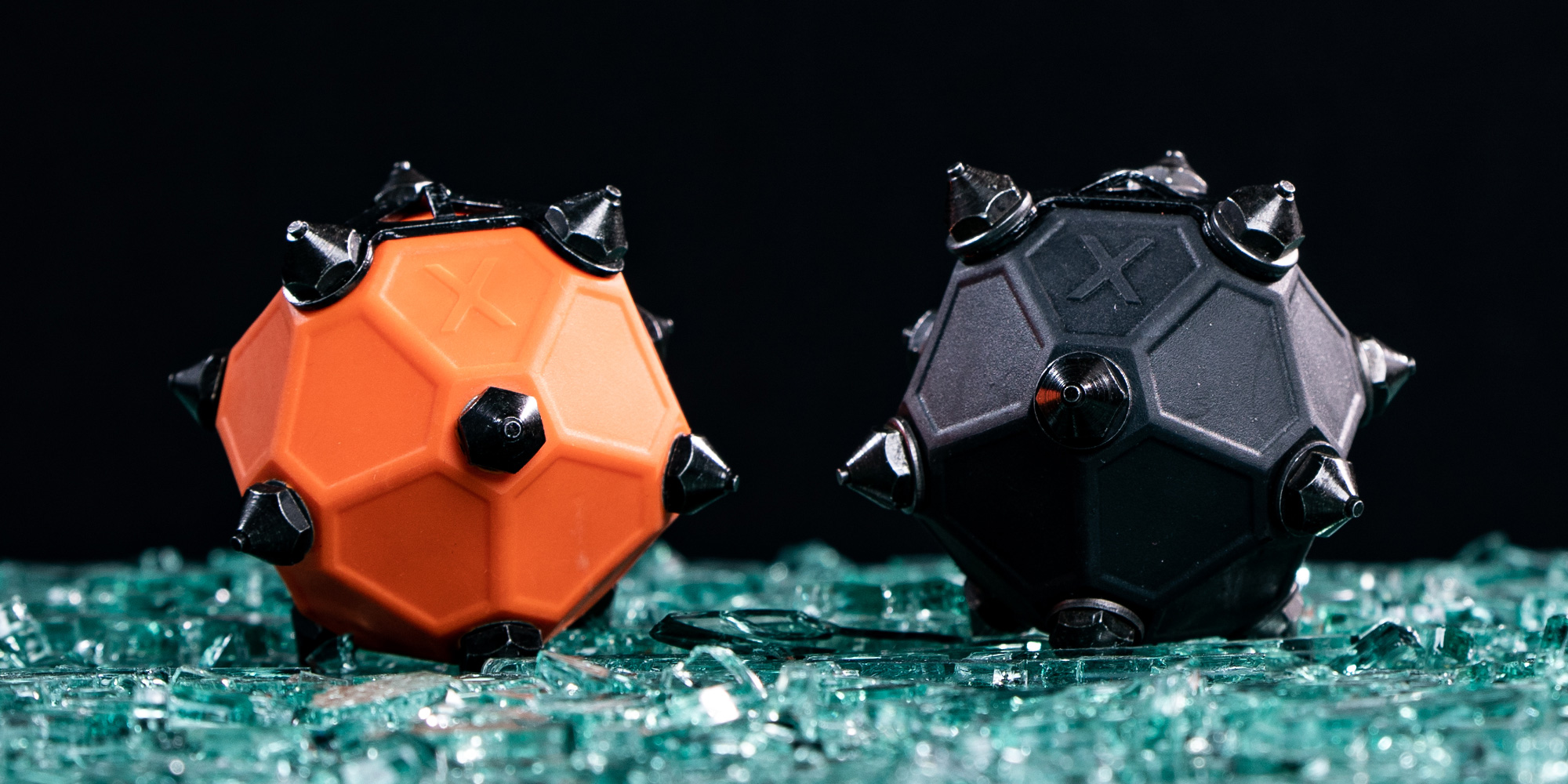 Small, compact design makes it easy to throw and carry.
Powerful, yet lightweight (weighs 1lb).
Easily penetrates most glass with 12-sided carbide steel cleats.
Eliminates face-to-flame or face-to-fugitive contact when breaking glass barriers during a rescue or arrest.
Also Available from Uniqative®

For closer encounters, the X-Baton is a small, retractable tool designed to breach glass with ease and allows the user approach a vehicle window from a parallel or perpendicular position to reduce exposure to threat.
It's small and lightweight design makes it easy to attach to a tactical vest. Includes seatbelt cutter for quick extraction.
Also Available from Uniqative®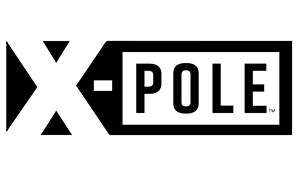 The X-Pole™ is a durable, resistant steel tactical pole designed to accept the X-Ball®.  Allows for a parallel approach to a window or vehicle, reducing the line of fire from 180°  to 5-10°.  Includes hook attachment for brake-and-rake operations.