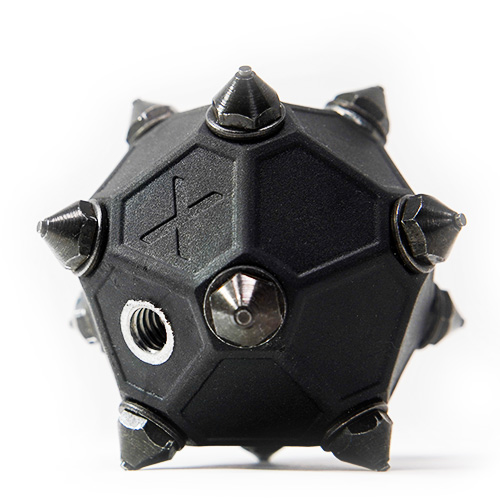 Police, Military or Fire/Rescue Professional? Contact us for exclusive access to demo products for your department.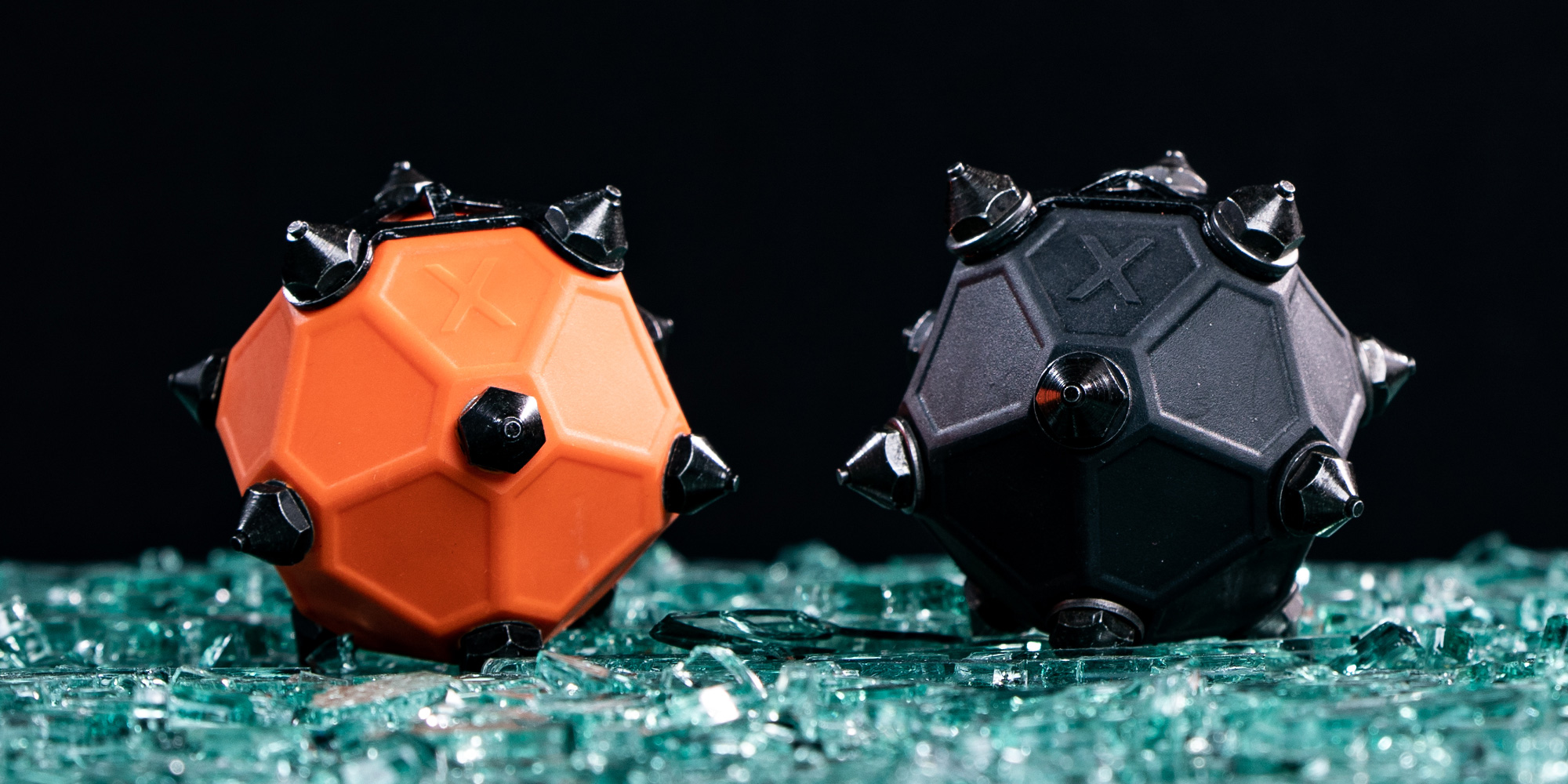 Small, compact design makes it easy to throw and carry.
Powerful, yet lightweight (weighs 1lb).
Easily penetrates most glass with 12-sided carbide steel cleats.
Eliminates face-to-flame or face-to-fugitive contact when breaking glass barriers during a rescue or arrest.
Also Available from Uniqative®

For closer encounters, the X-Baton is a small, retractable tool designed to breach glass with ease and allows the user approach a vehicle window from a parallel or perpendicular position to reduce exposure to threat.
It's small and lightweight design makes it easy to attach to a tactical vest. Includes seatbelt cutter for quick extraction.
Also Available from Uniqative®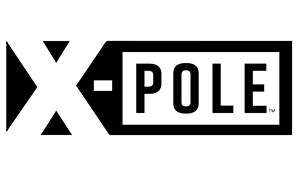 The X-Pole™ is a durable, resistant steel tactical pole designed to accept the X-Ball®.  Allows for a parallel approach to a window or vehicle, reducing the line of fire from 180°  to 5-10°.  Includes hook attachment for brake-and-rake operations.